I'm at the 2015 Avaya Technology Forum with Nutanix to talk about Avaya Unified Communications on the Nutanix platform. Stop by the Nutanix and CRI booth to see the Nutanix gear in action. Nutanix 3460 and 1450 nodes will be powering all the demos you see for Avaya Aura and other applications!
I've been testing with the helpful engineers at Avaya to do two important things:
Ensure Avaya Unified Communications applications run flawlessly on Nutanix.
Test the Nutanix Distributed File System (NDFS) performance and operation on top of Avaya Fabric Connect.
The result of all this work is being presented here at the Avaya Technology Forum in sunny Orlando. The Avaya colleagues I've been working with are from the Boston area (and Canada), so I imagine coming down here to find 81 degrees and sunshine is a welcome change!
The first item I want to bring to your attention is the Nutanix Avaya Unified Communications Solution Brief. This is a high level piece to show the overall benefits of combining Nutanix and Avaya Unified Communications. Nutanix makes the data center admin's life easier by eliminating silos between UC and other data center apps, bringing scalable compute and storage to the masses, cutting down on management time, providing blinding fast I/O performance, and tying it all together with high availability baked in.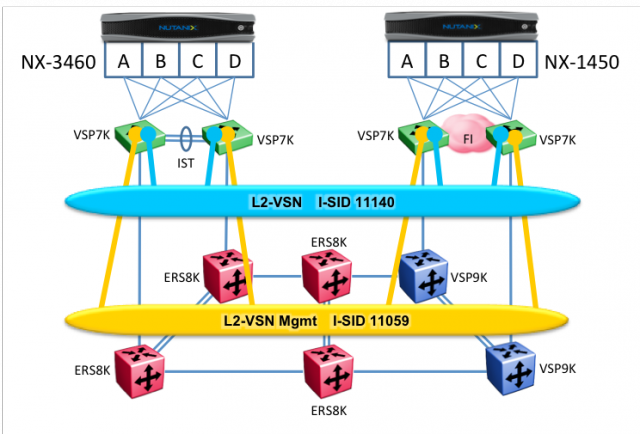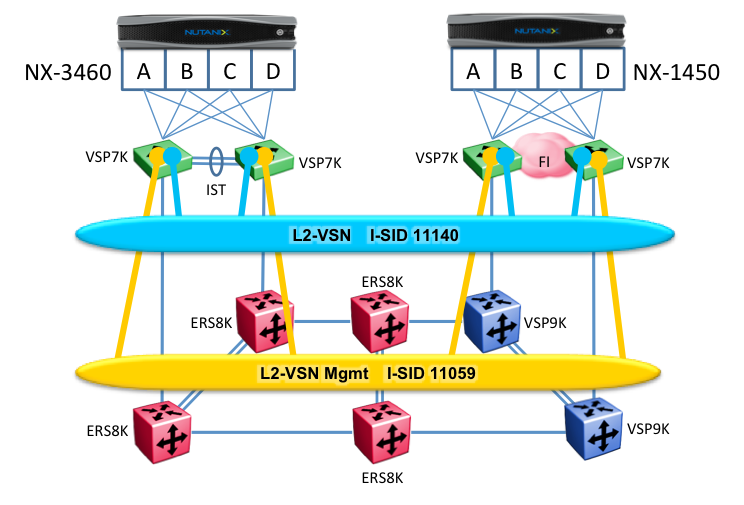 Whether you're running Avaya IP Office, a full blown contact center with Avaya Aura, or something in between, the Nutanix platform brings web-scale technologies to these virtual applications. To top it off – Avaya Fabric Connect technologies allow the data center admin to provision highly resilient, low-latency, high-throughput network backbones without the drawbacks of traditional spanning tree architectures.
Nutanix performs hyper-convergence at the storage and compute layer using a software defined Controller Virtual Machine. Find out more here at the Nutanix Bible to see how Nutanix ties together the disks of many nodes to form a resilient, distributed, high-performance compute and storage cluster.
Avaya brings Software Defined Networking and Virtualization with Avaya Fabric Connect.
These two technologies together save time and money in the datacenter, while also providing blazing performance.

Check back for updates during the conference. I'll be sharing a Reference Architecture for Avaya IP Office Server Edition running on Nutanix. In the future you'll also see a Reference Architecture for Avaya Aura on Nutanix.
Find me at the conference by tweeting @bbbburns or stopping by the Nutanix and CRI booth.